Weekday Wrap: Oregon farmers seek changes to new farmworker overtime law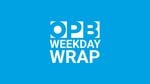 How employers are conforming to Oregon's farm worker overtime law
A new law in Oregon requires farmers to pay overtime. Workers are owed one-and-a-half hours' wages for every hour worked over 55 in a given week, a threshold that will drop to 40 hours by 2027. While some farmers say they agree workers should work overtime, they are already looking for relief. Bills from the Oregon Legislature would amend the law, changing the overtime threshold to 48 hours, except during "peak hours of work" like harvest, when it would be set at 55 hours. Rural unions oppose the law. (George Plaven and Sierra Dawn McClain/Capital Press)
Read the story.
Eugene tries to calm down a wood processing plant
The Eugene City Council voted to amend its industrial noise ordinance to include low-frequency noise. The move comes after a spate of complaints from North Eugene residents who say the quiet hum of the machines at Zip-O-Laminators' wood laminating plant has impacted their quality of life. Councilwoman Lyndsie Leech said if the facility violates the amended code, it will face a daily fine. (Tiffany Eckert/KLCC)
Read the story.
Woman has been awarded $1 million after suffering racial discrimination at a Tanasbourne gas station
A jury awarded Rose Wakefield $1 million after she found she faced racial discrimination three years ago while attempting to fill up at a gas station near Hillsboro. Wakefield, who is black, claimed in an October 2020 court filing that gas station attendant Nigel Powers ignored her and pumped gas for white drivers who arrived after her. According to the complaint, she later confronted Powers, who said, "I don't serve black people," and laughed at her. The civil suit went to trial earlier this month, and the jury returned its verdict Monday. (Lauren Bishop/The Portland Tribune)
Read the story.
Crook County has already declared a drought emergency
For the fourth straight year, Crook County has declared a drought emergency. The statement will allow the district, with the approval of Gov. Tina Kotek, to seek state funding to help alleviate the strain of the exceptionally dry conditions. Neighboring Jefferson County has also applied for state aid. The two requests mark the first time in Oregon history that counties have requested drought assistance in January. (Michael Kohn/The Bulletin)
Read the story.
Pacific Northwest Chefs and Restaurants are nominated for James Beard
The James Beard Foundation has announced its list of 2023 award semi-finalists. The James Beard Awards are like the Oscars of the US food world, and several Oregon and Washington chefs and restaurants are among the nominees. The Northwest isn't limited to the Portland and Seattle metro areas — restaurants like McMinnville's Okta and Pullman's The Black Cypress will also compete with the best in the nation. (Alia Bart Rau/Statesman Journal)
Read the story.