Wake Forest will play three of its first four football games this fall at home at Truist Field
Wake Forest football fans will be able to watch a slew of games at Truist Field, starting with an August 31st game against Elon.
Thursday night's game will open coach Dave Clawson's 10th season at Winston-Salem, where he has a record of 59-53. The 59 wins are the third most in school history, behind Jim Grobe and Peahead Walker, who each had 77 career wins.
Towards the end of the regular season, the Demon Deacons will travel to Notre Dame on November 18 for an out-of-conference game. You'll see a familiar face with the Irish as quarterback Sam Hartman, who holds the most passing records at Wake Forest, is transferred there to play his final season of eligibility.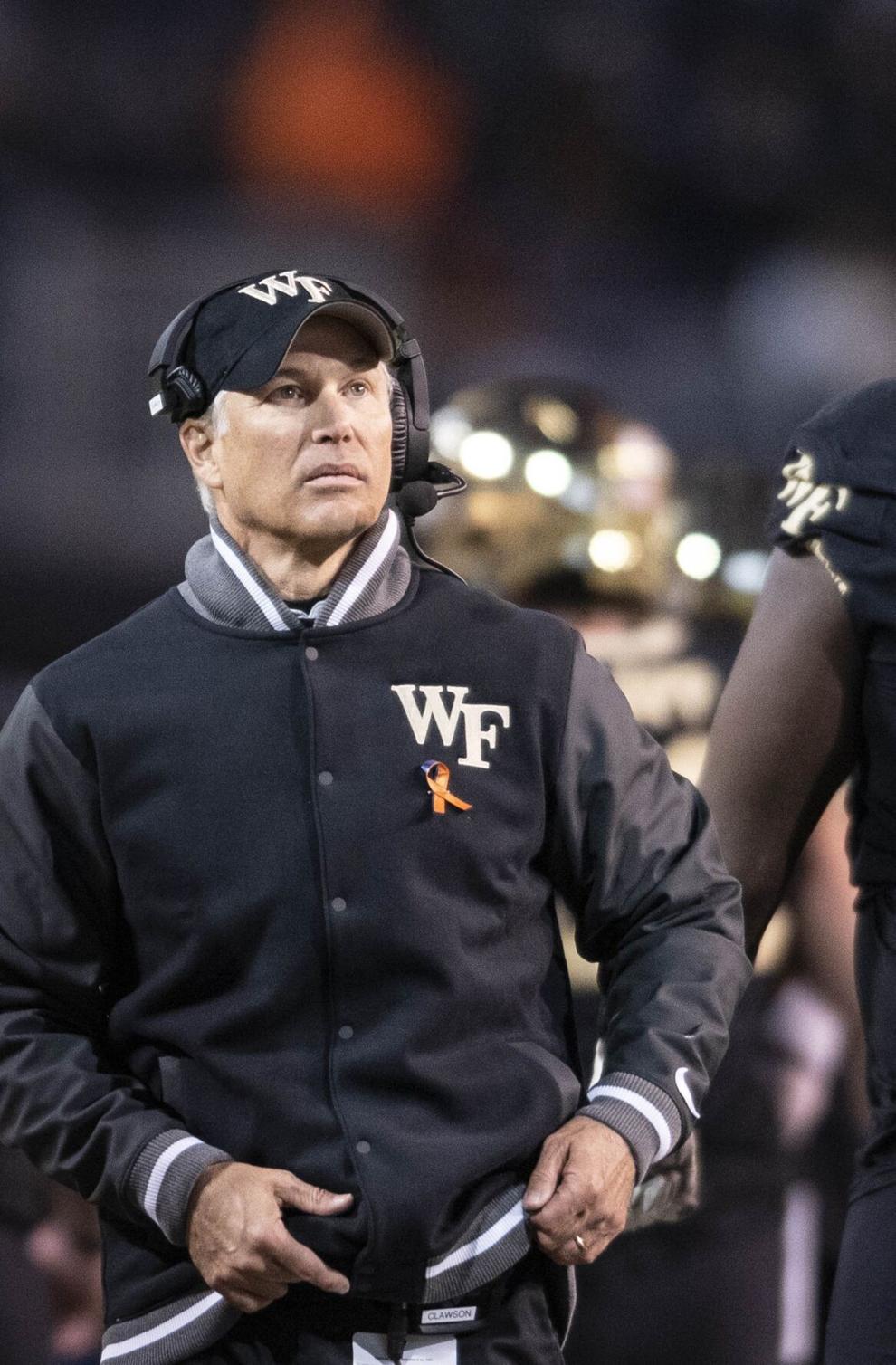 The ACC posted their schedule on the ACC Network Monday night and the Demon Deacons will play three of their first games at home. The lone road game during this opening stretch is September 16 at the Old Dominion, which finished 3-9 last season but opened with a 20-17 win over Virginia Tech in Norfolk, Virginia.
Wake Forest has come off an 8-5 season going to a bowl game for the seventh consecutive year, which is a school record.
What has made Truist Field louder over the past two seasons is how the students have turned up for each of the home games.
"The 2021 and 2022 seasons have been the best student and fan engagement of our nine years and I look forward to next fall," Clawson said in a statement. "When the crowd is loud and our stadium is full, we have a clear home advantage."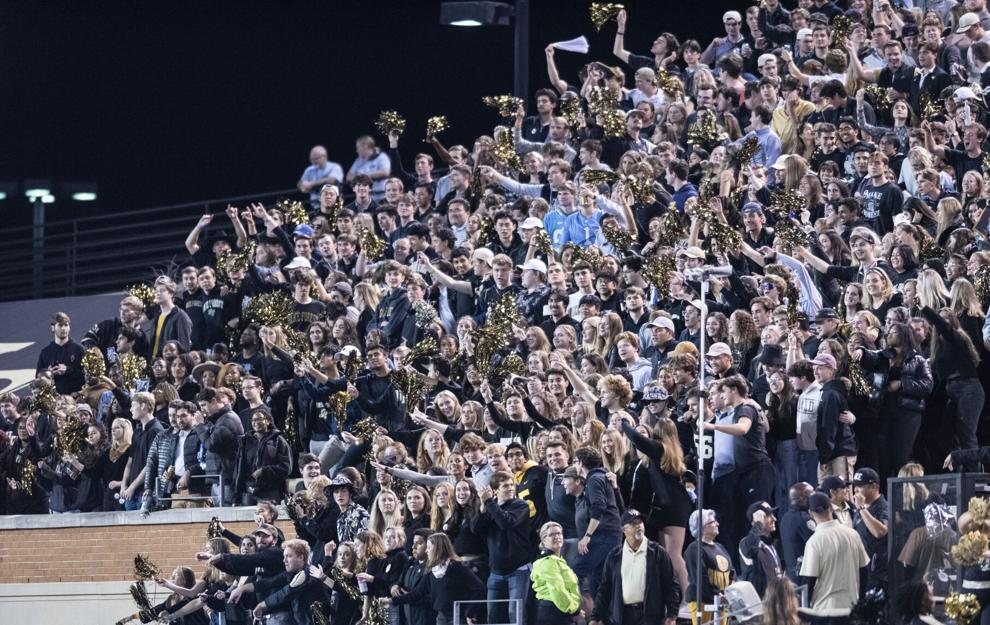 John Currie, director of athletics since 2019, has made bringing fans to Truist Field a priority.
"As Coach Clawson and his roster build on the ACC's second-longest bowl streak in seven straight seasons and with 19 wins over the past two years ranking as the ninth-best total in the Power 5, our students, band, Spirit Squads and fans look out Winston-Salem and the entire Deacon Nation are establishing Truist Field as a unique and special place," Currie said in a statement.
Wake Forest has been 20-4 at home since 2019 and since 2016, not counting the 2020 COVID-19 season, the Demon Deacons have the second-most wins in the ACC in a five-year span.
The Demon Deacons play six home games this season but finish the season with two away games against Notre Dame and Syracuse.
The Demon Deacons also have an open week ahead of their Oct. 7 game in Clemson.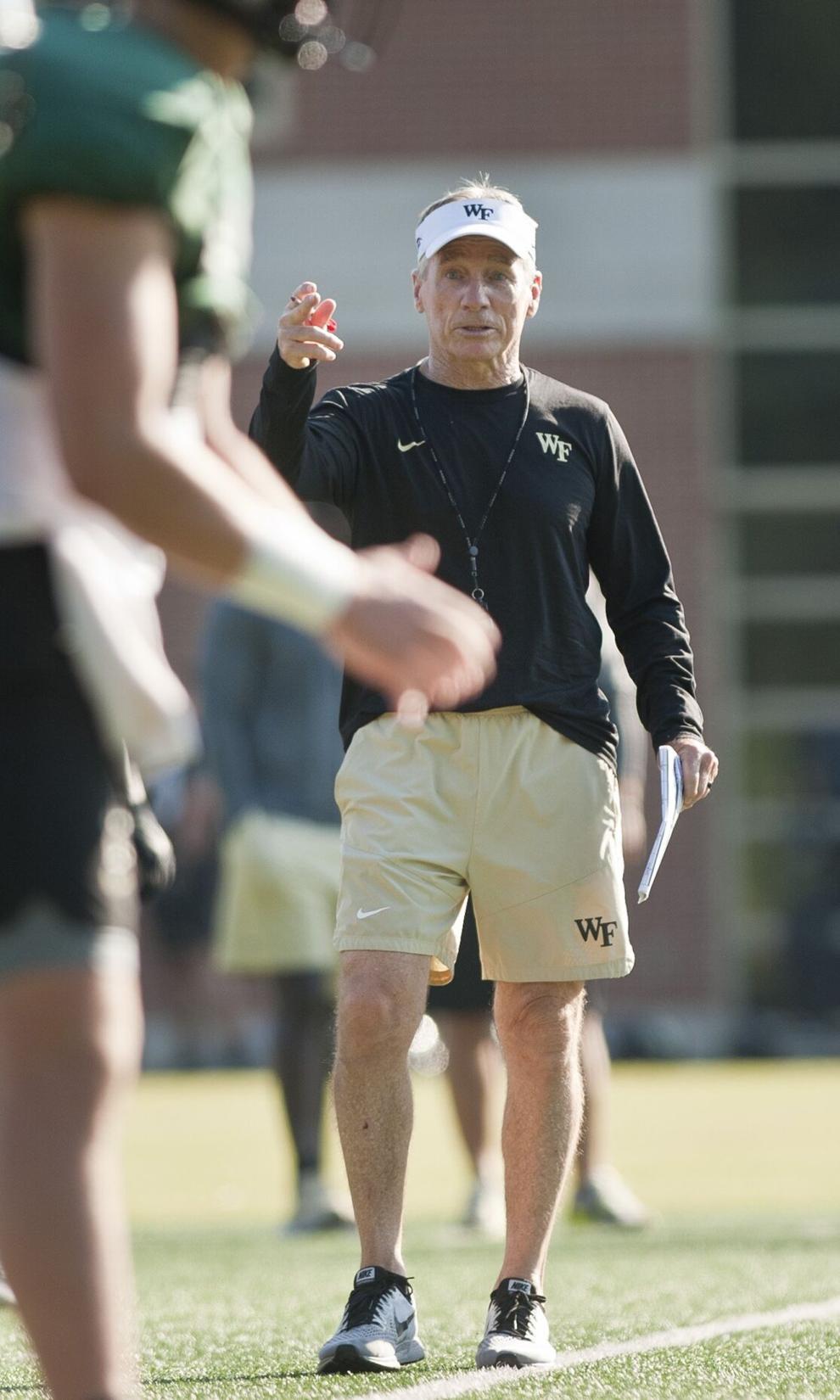 Higgins switches to off-field duties
Kevin Higgins, who has recruited and coached some of the best wide receivers in Wake Forest history, will take on a different role on coach Dave Clawson's staff.
Higgins, 67, who was an associate head coach and wide receivers coach, will oversee recruitment and the transfer portal. He will also be more involved in the Name, Image & Likeness aspect that is now a part of collegiate athletics.
Clawson made the announcement earlier this week.
"Over the past nine years, Kevin has been my right-hand man in so many program-changing decisions that have allowed us to build a competitive program at the ACC," Clawson said in a statement. "Despite my best efforts to persuade and recruit Coach Higgins to continue for another season as our receiving coach, he has chosen to remain in our program with a critical role in leading our recruitment efforts and continues to be an incredible mentor to us all to be soccer team."
Higgins said he's grateful for the relationships with Clawson and offensive coordinator Warren Ruggiero.
"This new leadership position will allow me to continue to contribute to the success of our football program and to focus our efforts in many areas," Higgins said in a statement. "So I'm looking forward to another great football season."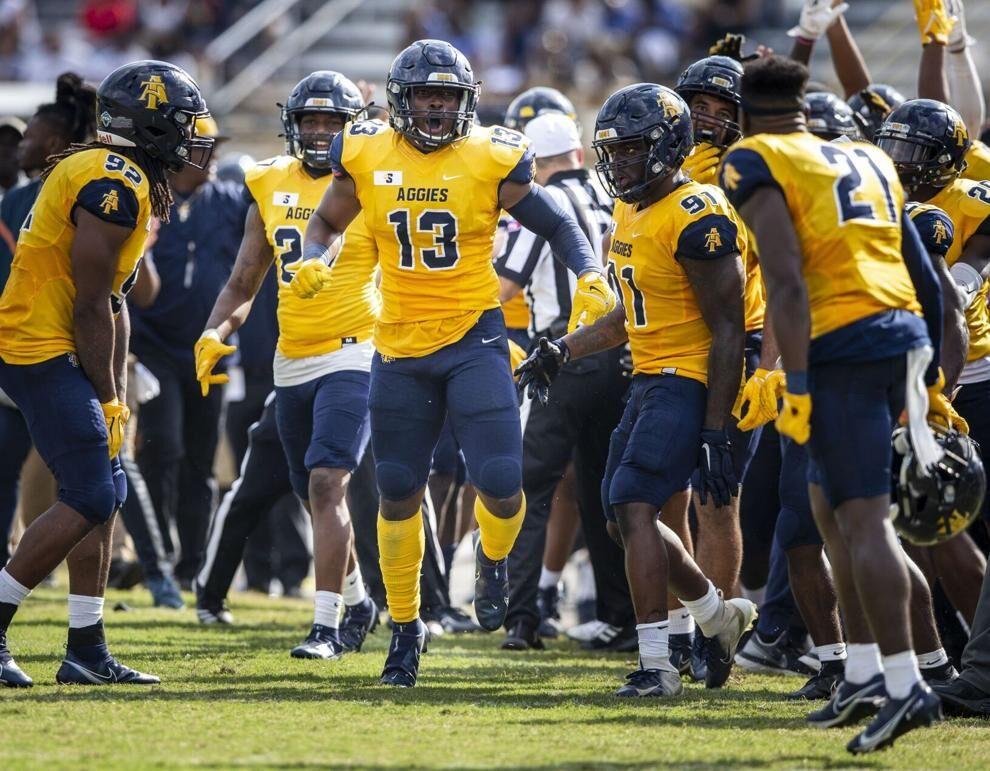 Stock up with players mid-year
One of the many aspects that came into play in Clawson's making the Demon Deacons a consistent winner is the mid-year players who are brought into the program. Whether it's freshmen enrolling early for a semester or transferring, the influx of talent adds depth.
Clawson announced that 10 players enrolled for the start of the spring semester are eight freshmen and two transfers.
The defense is expected to be joined by linemen Bryce Ganious, a transfer from Villanova, and linebacker Jacob Roberts, who joined from nearby NC A&T.
The eight players who signed during the early signing phase and are already on campus are: wide receiver Deuce Alexander, offensive lineman Kyland Armstrong, running back David Egbe, linebacker Aiden Hall, defensive lineman Kerrington Lee, defensive lineman Chris Marable Jr., Defensive back Davaughn Patterson, running back Drew Pickett, defensive back Antonio Robinson Jr. and defensive lineman Ka'Shawn Thomas.
16 make All-ACC Academic Team
Wake Forest had named 16 players to the league's All-ACC Academic Team as of Tuesday morning. It is the second year in a row that 16 players make up the team.
The players that made up the team were: Sophomore Defensive Back Caelen Carson (Communications), Redshirt Senior Offensive Lineman Spencer Clapp (Sustainability), Redshirt Freshman Long Snapper Will Cobb (Political Science), Redshirt Freshman Kicker Matthew Dennis, Sophomore Running Back Justice Ellison (Communication), Junior Linebacker Chase Jones (Finance), Redshirt Junior Offensive Lineman Michael Jurgens (MBA), Redshirt Senior Offensive Lineman Sean Maginn (Sustainability), Redshirt Sophomore Punter Ivan Mora (Elementary Education), Redshirt Sophomore Wide Receiver Taylor Morin (Engineering) , Redshirt Senior Offensive Lineman Je'Vionte' Nash (Liberal Studies), Redshirt Senior Offensive Lineman Loic Ngassam Nya (Sustainability), Redshirt Sophomore Defensive Lineman Kevin Pointer Jr. (Communications), Redshirt Senior Defense Lineman Kobie Turner (Liberal Studies), Redshirt Junior tight end Blake Whiteheart (Liberal Studies) and sophomore wide receiver Ke'Shawn Williams (Comm unions).