NH National Guard returns after 9 months in the Middle East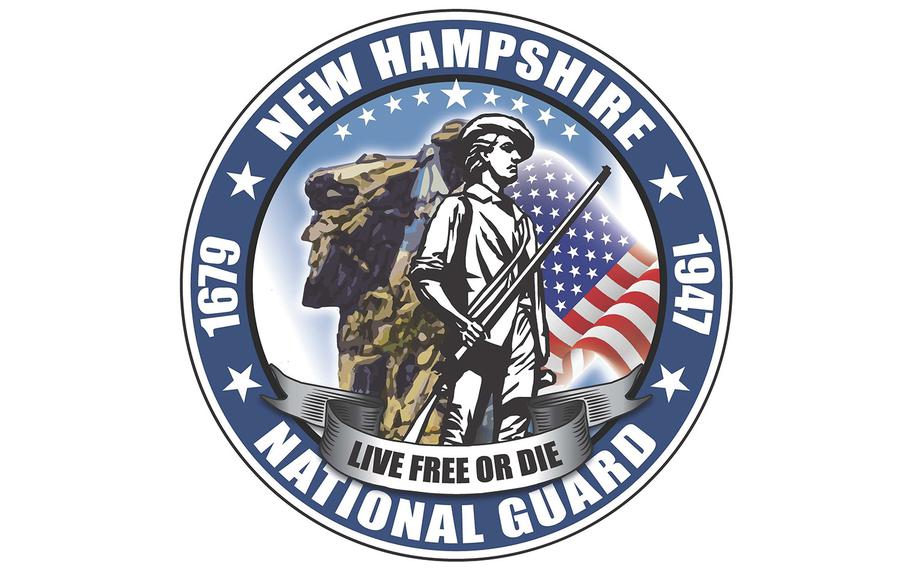 (Tribune News Service) – Brandy Bisson of Concord has two sets of grandparents who served in the military, and her great-grandfather, Charles Willey, was awarded the Medal of Honor for his service during World War II.
But nothing prepared her for the emotions that erupted as she awaited her son Pvt. Ryan Bisson, 24, of the New Hampshire Army National Guard, to walk through the door of the Manchester Armory after nine months abroad.
"You're going to make me cry," said Bisson, who was standing alongside her husband Tom, their two younger sons Tommy and Tanner, Ryan's wife Laura, and Ryan and Laura's son Rowan – who last saw his father when he was 9 years old was months old.
"He's my firstborn. I'm so proud of him. I got scared too. Even if it's considered a safe zone, you never know," Bisson said, looking down at Rowan, who is now almost 19 months old. "He just saw Rowan on FaceTime. When he left, Rowan didn't walk or speak."
It was a moment of tears of joy, pride and relief for several hundred friends and family members of the 105 New Hampshire National Guard Soldiers who returned Wednesday from a nine-month deployment in the Middle East. About 15 others had already arrived or will arrive in the next few days.
For the Bruneau family in Rochester, the imminent return was a combination of family reunion and rite of passage. Matthew Bruneau, a Bedford teacher who served in the National Guard for seven years, and his older brother Tim, who has served for 13 years and works full-time for the Guard, were waiting for their brother, 1st Lt. Christopher Bruneau arriving by coach with the Brigade from Manchester-Boston Regional Airport.
"It's going to be very exciting," said Tim Bruneau. "We miss him very much. It's uncomfortable having him so far away. Both Tim and Matt have served in the United States, most recently in New Hampshire during the pandemic. But so far, Chris is the first to serve abroad.
"We have a family tradition of wanting to serve," said Tim Bruneau.
Emotions – a combination of happiness and bated breath – filled the cavernous room in the armory on Wednesday afternoon.
"It was hard. He and I are very close," said Scott Adler of Merrimack while waiting for his son Sgt. Christian Adler, 23, is returning from his first tour of duty. "He wanted steak, potatoes and asparagus for dinner. I'm sure it will crash for a few days."
Headquarters and Headquarters Battery (HHB), 197th Field Artillery Brigade, deployed last spring, served as the field artillery headquarters for the US Army Central Command, which includes Jordan, Syria, Qatar, Kuwait and Iraq. Since then, the 197th has worked with partner countries, conducting joint exercises and cultural exchanges.
The New Hampshire Army Guard maintained and operated radar systems to protect coalition forces and support joint and multinational field artillery missions. It was the brigade's fourth deployment to the Middle East since 2004. A formal welcome ceremony is planned for the spring.
"The New Hampshire National Guard has always had a state and federal mission. In times of need, we are accountable to both the governor and the president," said Lt. Col. Gregory Heilshorn, director of public affairs at NHNG, which currently numbers about 1,600 Army National Guard Soldiers and about 1,000 National Guard Airmen. Guard units are typically deployed every five years, and most have civilian jobs between deployments.
About 180 New Hampshire Guardsmen currently work in support of missions in North America and overseas. "Since September 11, we have evolved from a reserve force to a front line," Heilshorn said. The Army National Guard undergoes the same training as regular Army soldiers.
Franklin's Carrie Carter had missed her son Sgt. 1st Class Jonathan Carter who was serving in a signals company in Jordan after leaving 10 months ago. Carter is an Active Guard Reserve, or AGR, which means he works full-time for the Concord-based Guard. "FaceTime is a blessing," she said. "I can't wait to see him walk through that door."
The Mailhot family arrived early for Staff Sgt. Andre Mailhot's appearance – after the brigade had attempted four times to exit the airport in Kuwait, thwarted by inadequate crewing and other last-minute pitfalls. This was Mailhot's third assignment.
"You have more confidence with your improved skills," said Manchester resident Valerie Mailhot of her son, who is now 33 and joined the Guard at the age of 19. "It's getting easier, but the concern is still there. We pray for their safety, all."
"It was definitely tough," said Mailhot's wife, Nicky, who met her husband while she was also serving in the Guard. "I knew it was coming, but it was difficult."
Mailhot's 4-year-old niece, Savannah, dressed in blue camouflage tights and a patriotic ballerina dress, held a homemade sign. Her younger brother also had one. "I can't wait," Savannah said before spinning around.
"As long as he's safe and enjoying what he wants to do, we're all for it," said Steve Castellano, from the Hills Borough, who was waiting for his son Tyler Loukides, 24, a Guardsman from Manchester. "His mother was in touch with him every week."
(c)2023 The New Hampshire Union Leader (Manchester, NH)
Visit www.unionleader.com
Distributed by Tribune Content Agency, LLC.