Demonstrators protest Tyre Nichols' killing in New Orleans | Crime/Police
More than 70 protesters gathered at Duncan Plaza Monday night for a march through downtown New Orleans, joining nationwide protests over the killing of Tire Nichols by Memphis police.
Nichols' murder hit local protesters who have lost loved ones to police brutality.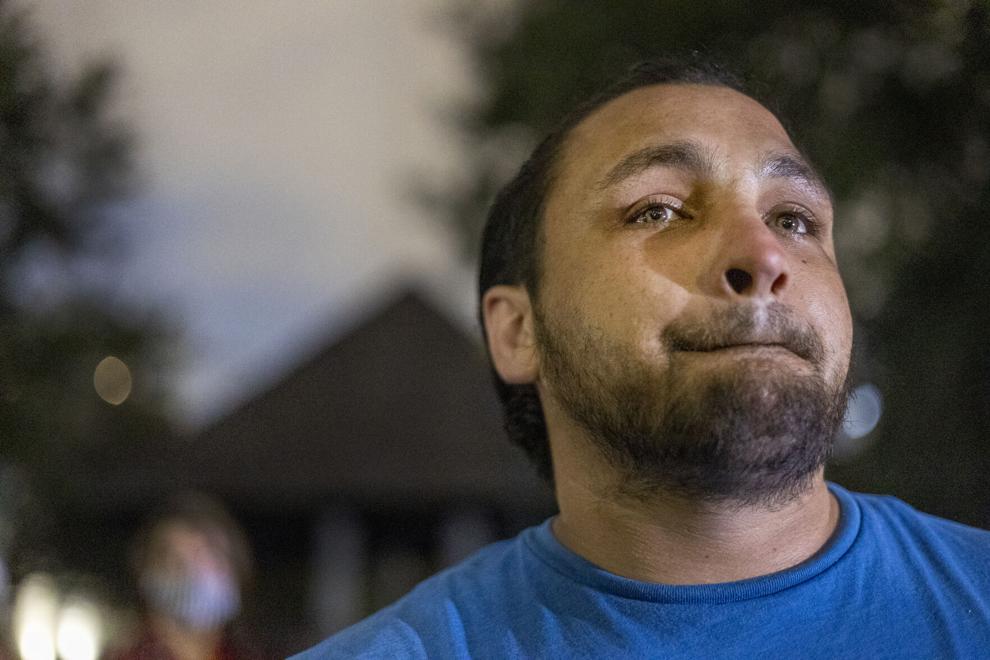 Christopher Vallee marched for his brother Daniel Vallee, who was shot dead by two deputies from the Jefferson Parish Sheriff's Office on February 16, 2021 while sitting in his parked vehicle.
"When he put his hands down, they started shooting," Vallee said. "He begged for his life."
Malikah Asante-Chioke's father, Jabari Farafiai Asante-Chioke, was killed in Metairie in November 2021 after Louisiana State Police and the East Jefferson Levee County Police Department shot him two dozen times, Malikah said.
"Even after he fell to the ground, they kept shooting," she said. "You took a great man in the world with you. When will police brutality end?"
For Asante-Chioke and Vallee, the murder of Nichols brings a reminder of their grief and a renewal of their plea for peace.
Nichols' traffic stop around 8:30 pm on January 7 in the Castlegate area for alleged reckless driving quickly escalated, culminating in Nichols' fatal caning by six Memphis Police Department officers.
Sixty-seven minutes of footage released by the city of Memphis on Friday shows Nichols saying, "I didn't do anything" as officers pull him from his vehicle, shouting expletives and demanding that he get on the ground. Nichols flees on foot, is arrested minutes later and beaten by six officers even after he collapses.
Nichols, who suffered from Crohn's disease, was taken to a hospital in critical condition and died there three days later of cardiac arrest and kidney failure. Described by his mother as a beautiful soul, father, Fed Ex employee, and avid skateboarder and photographer, Nichols had no criminal record aside from a 2015 unpaid fine from Shelby County, which was released in 2016, according to a public filing search.
The Justice Department and Tennessee Bureau of Investigation are independently investigating the murders of Tadarrius Bean, Demetrius Haley, Desmond Mills Jr., Emmitt Martin III and Justin Smith. Each faces charges of second-degree murder, aggravated assault, aggravated kidnapping, official misconduct and official repression, and up to 60 years in prison if convicted.
A sixth officer, Preston Hemphill, was fired, the Memphis Police Department confirmed Monday, although he has not been arrested or charged. Preston is white and the other officers are black. Two paramedics, Robert Long and JaMichael Sandridge, and a driver, Michelle Whitaker, were also fired in connection with the murder, the Memphis Fire Department said Monday for failing to adequately care for them.
Led by the New Orleans for Community Oversight of the Police and the National Alliance Against Racist and Political Repression, Monday night's march at Duncan Plaza followed a wave of nonviolent demonstrations in cities across the country including Memphis, Washington DC, New York City, Los Angeles and Portland, Oregon.
According to the nonprofit research group Mapping Police Violence, police killed 1,192 people in 2022 — an average of three people a day and a new high since the group's inception in 2013.
"The citizens of America are fed up with a system that doesn't represent the voice of this country, and the narrative this murder sends out is that without unity, there will never be peace," said Anthony Jackson Jr., president of the Police Community Advisory Board , said in an interview on Monday. "That's why we're here."
The Associated Press contributed to this report.