San Francisco jazz musician hit and killed by Caltrains
burlin sport – A San Francisco state teacher and jazz musician was fatally struck by two Caltrains final week.
Andrew Speight, 58, was killed when his automotive was pinched on the Burlingame practice tracks Caltrain. He was hit by a northbound practice and a southbound practice close to Broadway Station, officers mentioned.
"I wish I didn't have to share this devastating news," mentioned Mrs. Speight. "Our lovely Hurricane Andrew Speight left this world yesterday. Please… take a moment to pray for his peace."
ALSO: Driver fatally hit by commuter practice in Burlingame
Originally from Sydney, Australia, Speight has lived in San Francisco and performed the saxophone with native jazz bands. He taught music at San Francisco State.
"I didn't want to believe it. I didn't want to accept it. I guess I was looking for ways to not make it real," mentioned Jeff Kaliss, a good friend and music journalist.
Kaliss mentioned, "It removes an audible life force. There was a way Andrew played alto saxophone, there wasn't another in the Bay Area."
He mentioned Speight was "totally expressive, utterly sincere and imaginative. He was a brilliant improviser."
Kaliss mentioned his good friend is so dedicated that not even the pandemic can cease him from performing to appreciative audiences, typically streaming his jazz performances from his personal lounge.
"There were about 118 consecutive weekly Sunday sessions," he mentioned.
Modesto Briseno, a good friend and fellow musician, mentioned, "He's always made things possible, you know, we were sitting there after a gig and he was like, 'Well, I have this idea.'"
Briseno mentioned: "He manifested things. He was the kind of guy that we — he had big ideas in all walks of life, not just music."
Hundreds of comments poured into the Facebook post announcing his death. Many spoke of his talent and how his music moved them.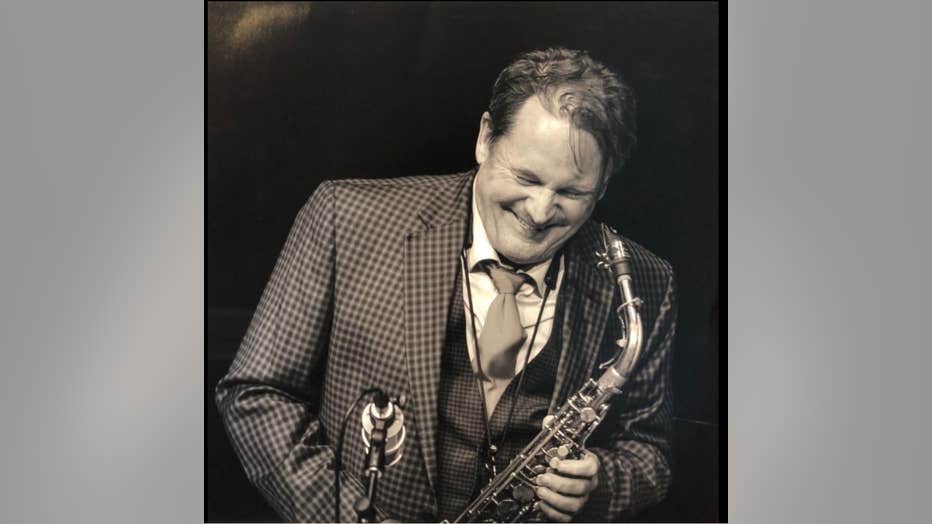 Andrew Speight died on Thursday when his vehicle was crushed on the Caltrain tracks in Burlingame. Photo by Kishore Seshadri via Facebook.
"I'm completely shocked." said one commenter. "His music was a light in the world and brought happiness to all listeners. May he rest in power!"
Speight's prolific jazz creations were admired by many. He received an ARIA Award for his 1998 album Andrew Speight Quartet.
"We saw him at the new Club Keys last Saturday night. Longtime fans, he had a friendly chat with us after the show, possible upcoming cuts to SFSU, etc. We said goodbye, see you soon," mentioned one other. "Heartbreaking and soul broken."
Videos of Speight's performances could be discovered on his YouTube channel.