Meet the incredible line of speakers joining us at The Economic Times Future Forward Middle East HR Summit 2023, HRME News, ETHRWorldME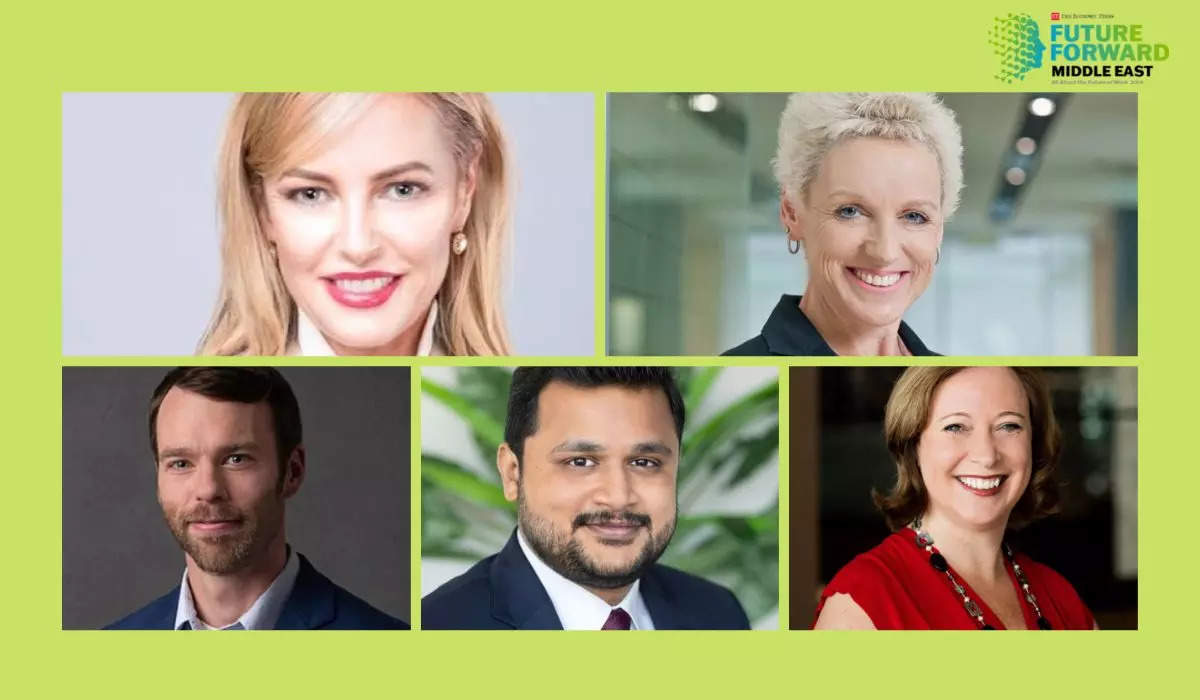 The Economic Times Future Forward, our flagship event, is a must-attend event for HR leaders and professionals serious about breaking the noise and forging the kind of relationships that can take them to the next level. For CHROs, prospective HR leaders, and aspiring HR tech moguls, it's a ticket into the ecosystem that continues to unlock and shape the future of work.
Anticipation for the FutureForward HR Summit in the Middle East is growing. Here's the first wave of speakers and judges – and more to come!
Ben Eubanks
Principal Analyst and Chief Research Officer at Lighthouse Research & Advisory
Ben Eubanks is an author, speaker, and researcher based in Huntsville, AL. He spends his days as Chief Research Officer at Lighthouse Research & Advisory, learning the talent technologies and HR practices that set great organizations apart from the rest through research that touches thousands of global companies and workers each year. His new book Talent Scarcity (January 2023) looks at the changing talent market, where skills gaps exist and what employers can do to fill them. His first book, Artificial Intelligence for HR, is a guide to using technology to create a more human experience for employees around the world. He also hosts We're Only Human, a podcast focused on improving human resources, one HR professional at a time.
Kate Barker
Chief HR Futurist & Strategic Advisor at Neom
Kate Barker is a Chief Future of Work Expert, Advisory Leader and a recognized authority on talent management, leadership development and people/technology advancements. As an international consultant, Kate's career spans three decades, working to advance Fortune 500 companies and governments around the world that have confidence in their future to remain competitive and mitigate risk. Applying leading strategies from her insights into the future of work, leadership for the 21st century, people-centric organizational cultures and innovative transformation of the digital workforce, Kate has built successful partnerships with executives from the C-suite, international royalty and government leaders, as well as at the highest levels in driving some of the key industry trends impacting the future of work.
Nicole Scoble-Williams
Global Future of Work Leader at Deloitte
Nicole is an Executive Advisor for the future of work, passionate about making work better for people and people at work, using technology to enable and enhance human experiences, performance and outcomes. With more than twenty years of cross-industry experience in Information Technology Services, Total Talent Management, Human Capital Advisory and Mergers & Acquisitions, Nicole works with corporations and governments to embed the vision of the future of work into corporate, business, technology and people strategies .
Claire Boscq
Author, award-winning customer and employee experience expert
Claire Boscq is the #1 woman on the list of Global Customer Experience Gurus with three decades of experience. Claire is an authority in the customer experience industry. An international bestselling author with four books published, she is a global media influencer with her work published in Brazil, the Philippines, India, the US and Europe. With her BizShui™ method, she brings a more holistic and comprehensive approach to organizations and individuals; Creating powerful flow in businesses by integrating a blend of traditional Feng Shui principles with modern business and personal needs that transform people and places into prosperity.
Aravinthan Gomathinayagam
Partner & Associate Director, People & Organizations Practice at BCG
Aravinthan Gomathinayagam is Partner & Associate Director of the People & Organizations Practice at BCG, United Arab Emirates. He is a qualified MBA and mechanical engineer with diverse skills and experience. He has worked in management consulting at the Boston Consulting Group and in project management at Larsen & Toubro Ltd. worked. Aravinthan has extensive experience in developing business strategies and leading large-scale transformation programs for players across all sectors – cement, mining, heavy engineering, consumer goods and textiles. Working primarily in sales and operations, he works cross-functionally through projects on a variety of subject areas including sales force effectiveness, go-to-market strategy, improving manufacturing efficiencies and reducing procurement costs.